Church of the Transfiguration offers a number of facilities and meeting rooms suitable for events of many sizes, from small groups to events of up to 150 people. In addition, we have approximately 100 chairs, twenty 6′ rectangular tables, and twenty square card tables that may be rented. We also currently rent out twelve parking spots. Please note we do not rent our space for birthday parties. 
---
Downstairs Facilities
The following rooms are on our lower level. The Parish Hall is wheelchair accessible from our Manor Road entrance, but our other downstairs rooms, including our downstairs washrooms, are not.
Parish Hall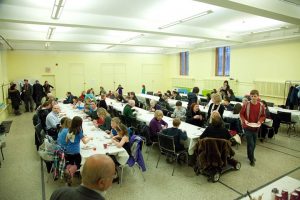 Our Parish Hall is a large, bright room with a terrazzo stone floor. It is suitable for receptions, exhibits, or large community meetings. It accommodates 15 tables of eight for luncheons or dinners, and can accommodate up to 150 in theatre-style seating. It is approximately 2,000 square feet (40′ x 50′).
Canon Hedley Room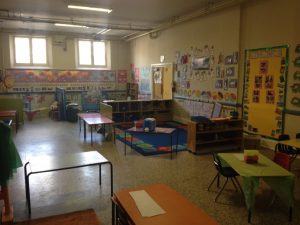 This downstairs room is suitable for a large meeting, small reception, or group activity. It is adjacent to our downstairs kitchen facility, is approximately 920 square feet (20′ x 46′), and holds a maximum of 59 people.
Kitchen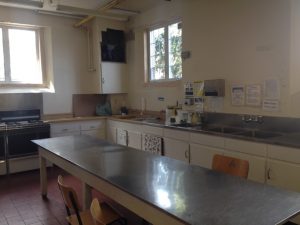 Approximately 350 square feet (14′ x 25′), this kitchen includes two gas stoves, a refrigerator, microwave, and three sinks. It is conveniently adjacent to the Canon Hedley Room, with a kitchen pass-through (otherwise called a serving hatch) connecting the two.
---
Upstairs Facilities
Our nave, narthex, and chapel are wheelchair accessible via an accessible door off the parking lot; our accessible washroom is also on this level. However, being up a half-flight of stairs, our Donald Duncan's Children Ministry Room is not wheelchair accessible.
Nave and Sanctuary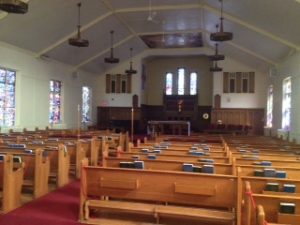 Recently renovated, our nave seats up to 165. It has a baby grand piano, many unique stained glass windows, and recently-installed ceiling fans to keep the room cool in the summer. We most commonly rent the nave for weddings, although we've also rented for music recitals.
Narthex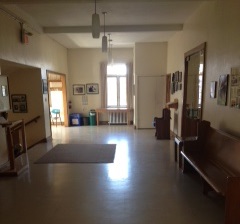 This room is often rented in tangent with the nave, as it serves well as a reception room for events. It contains a coat room and has space for several tables to be set up. It is approximately 560 square feet (14′ x 40′).
Chapel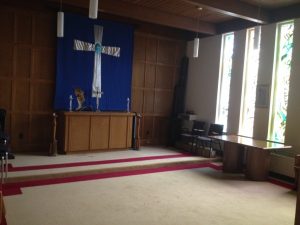 A cozy, quiet space, our Chapel of the Six Ladies is a perfect setting for small meetings of up to 12 people.
Donald Duncan Children's Ministry Room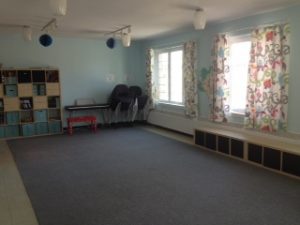 Light and airy, this room fits 25-30 people seated theatre-style and can be rented for small events, presentations, or meetings. It has a wall-installed TV that can be connected to a laptop. It is approximately 464 square feet (16′ x 29′).
---
Outdoor Facilities
The Hill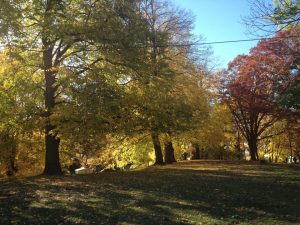 A hallmark of our church, the outdoor hill is a great setting for events, exhibits, or receptions. Our landscaped grounds abound with flowers in the spring, summer, and fall, and our trees provide ample ambiance and shade.
Parking Spaces
Currently we rent out twelve of our parking spots. We are within walking distance of both Eglinton and Davisville subway stations.
---
For rates, date inquiries, insurance, and other details regarding facilities or parking rentals, please contact the church office.