At the end of last year, our parish witnessed a miracle of generosity. In response to a significant budget deficit, we set a goal of raising $50,000 but received over $75,000.

Your outpouring of generosity stabilized our parish and allowed us to dream about our future again.

Transfig the Hill is a vision to focus our missional activity over the next five years. Our objective is that our Hill will be Connected to the Church, Characterized by the Church, and Equipped to grow the Church.  Our goal is to raise $40,000 annually from 2022 to 2027.

In the campaign information, you will learn more about how we are aiming to grow our parish.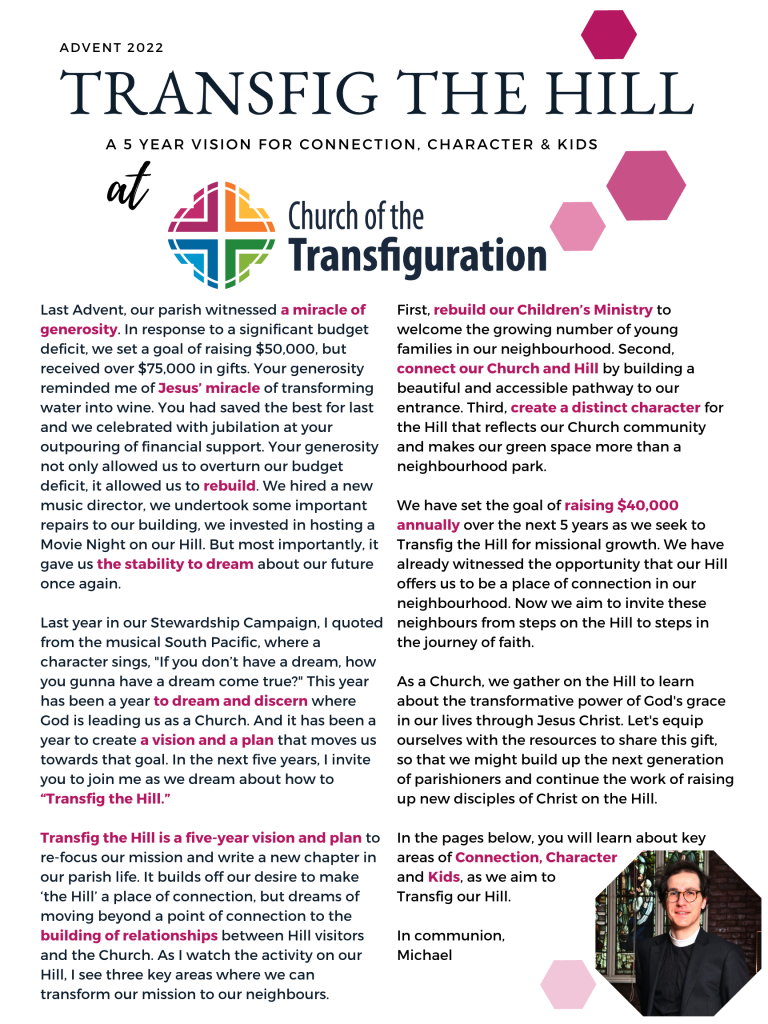 See what's happening
From summer concerts to Christmas carolling, we're a church that loves to gather with our community and neighbours
Chat with Rev. Michael
One of the most joyful aspects of being a priest is connecting with people: the questions and the doubts about faith; the highs and the lows of life; and sharing the journey of walking in the footsteps of Jesus. I can't promise you all the answers, but I do promise a warm welcome and listening ear.
Discover our roots
Our parish has been on the hill for one hundred years