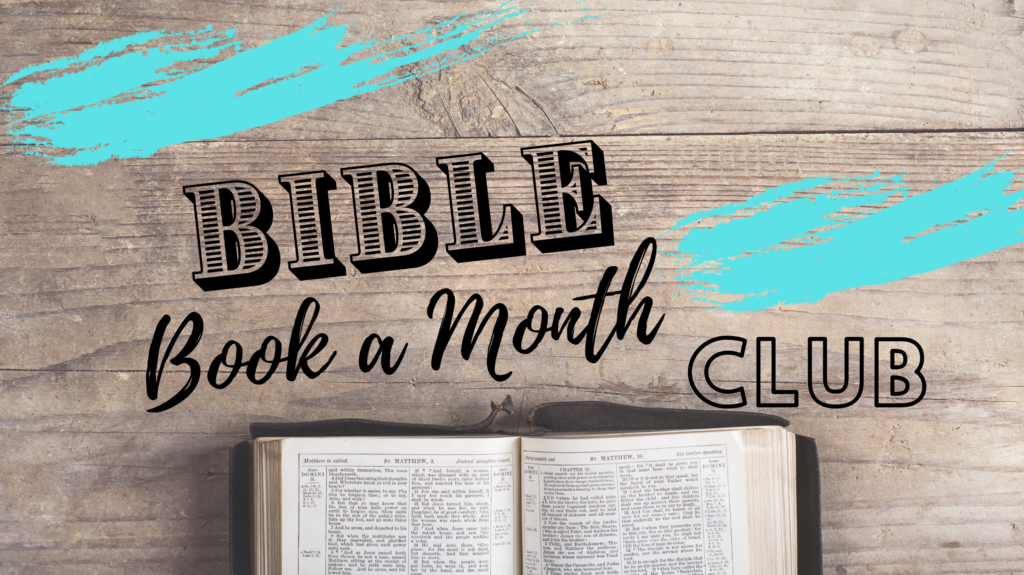 Each month we read through one book of the bible and meet after church on the third Sunday of the month to discuss. Join us as we journey through the entire bible!
Series Overview
November 19: Ezra & Nehemiah, Walter Deller, Professor of Old Testament, Trinity College, Toronto
December 17: Group de-brief on participating in Book a Month with Michael
January 14: 1 & 2 Peter
February 18: Romans, 
Colleen Shantz
, Professor of New Testament at St. Michael's College, Toronto
March 17: ???
April 14: Israel, People, Place, Story, 
David Neelands
, Dean Emeritus of Divinity, Trinity College, Toronto
May19 : 1 Samuel, Walter Deller, Professor of Old Testament, Trinity College, Toronto
June16 : 2 Samuel, Michael