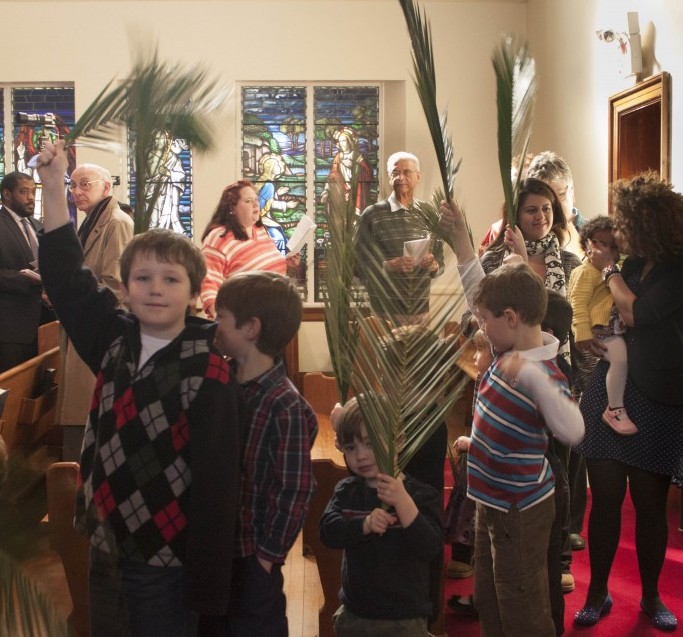 Palm Sunday
Sunday, April 14th at 10:30am & 5:00pm
Today at the morning service we carry palm fronds in our hands as we process together, walking over palm branches laid on the ground. We do this to reenact and remember Jesus' final entrance into Jerusalem, approaching the cross step by step.
At the evening service, we will share an Agape Feast, a special service of liturgy, music, and prayers held while we eat a communal dinner, which culminates with the Eucharist. The church will provide the main dish for this meal, with the rest being potluck. All are welcome to bring something to share, but if unable to bring a dish, people are welcome to help with set up or clean up instead.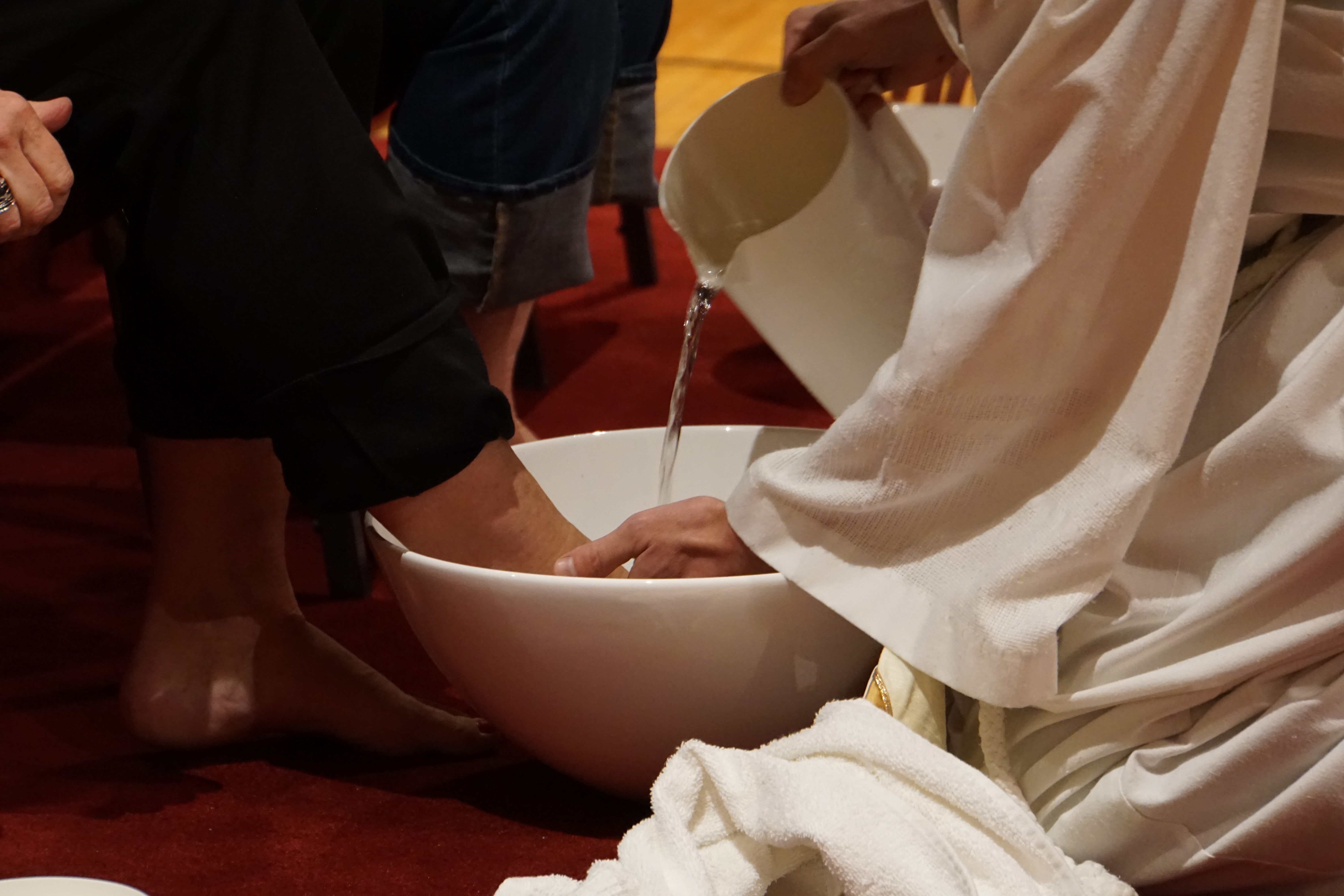 Maundy Thursday
Thursday, April 18th at 7:30pm
When we gather on this first night of the Triduum, we remember Jesus' last meal with his followers before his execution the next day (traditionally this is called the Institution of the Lord's Supper). We also reenact an odd thing Jesus did that same night: he washed his disciples' feet. This ritual washing of feet reminds us how Jesus came to serve in love and that he invites us to join him. The service concludes in darkness as the sanctuary is stripped bare of any sign or symbol. The congregation departs in silence, remembering the lonely path that led Jesus to the cross.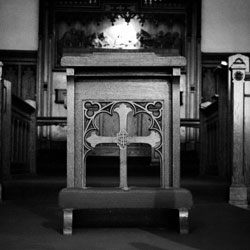 Good Friday
Friday, April 19th at Noon
The Good Friday liturgy is one of the very few services throughout the year where we do not celebrate the Eucharist. This solemn liturgy draws us into the darkness of Good Friday, reflecting on the scandal of Jesus' death on the cross — the moment when hope seemed to die. We spend our time in prayer and silence, leaning deeper into Holy Week.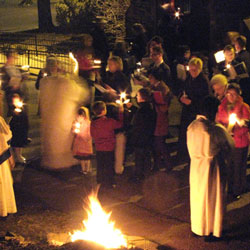 Holy Saturday
Saturday, April 20th at 8:00pm
The Easter Vigil starts just after nightfall on Holy Saturday. We gather in the dark, but we anticipates the dawn — that is, the celebration of the resurrection of Jesus. Around a fire pit, the Paschal Candle is lit, representing Jesus' resurrection as the "return of light onto the world." Then, in the dark church, we hear the Exsultet sung. The beginning of our liturgy of the word takes place by candlelight, until the bells begin to ring at the singing of the Gloria. Something new has happened, and for the first time since the beginning of Lent, we proclaim, "Alleluia!"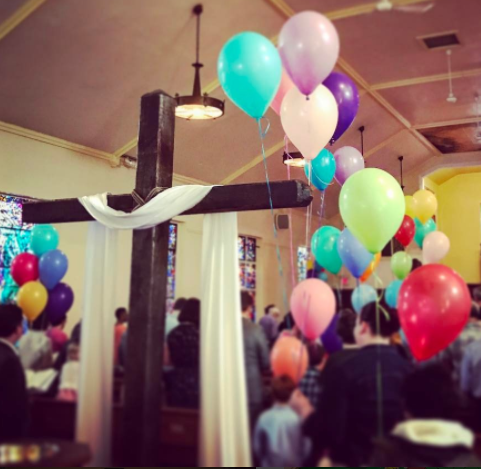 Easter Sunday
Sunday, April 21st at 10:30am & 4:00pm
Easter is the pinnacle of the church year. (It's usually our largest gathering of the year too.) Today we gather in full force to celebrate the surprise of Christ's resurrection from the dead. Easter lilies bloom, the music lifts us into joy, and we proclaim together once again that death does not have the last word: "Alleluia, Christ is risen! The Lord is risen indeed. Alleluia!"